LCMS Missions
Keep up to date on the missionaries funded in part by the Beautiful Savior Lutheran Church Local-Regional-Global (LRG) fund. Visit the LCMS website to learn more about how the LCMS missionary program is spreading God's Word and how to provide additional support to our missionaries.
"And then at night he told them of the God who set the stars above them; who made the earth and them, and loved them; and of Jesus, His only Son, who came to die for them, and who would not only be their Savior, but their loving companion by day and by night; unseen, but always at hand, caring for each one of his children individually, knowing their joys and their sorrows.  Gradually he made them understand that he was the servant – the messenger – of this Christ, and had come there for the express purpose of helping them to know their unseen Friend."
– From "The Man of the Desert" by Grace Livingston Hill
Tom and Debi Going
Japan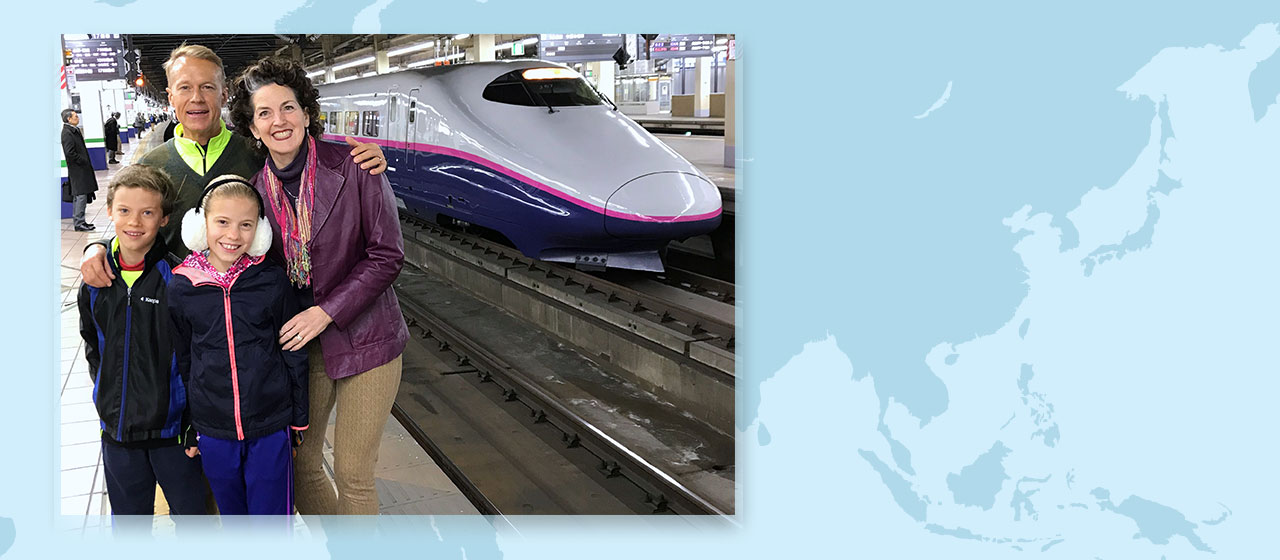 Tom and Debi Going are missionaries through The Lutheran Church—Missouri Synod (LCMS) in Japan. In this role, Tom serves as an educational missionary at Urawa Lutheran School (ULS), a school the LCMS started in 1953, located north of Tokyo. He not only teaches English at the school, but he also works closely with the school's summer exchange and faculty development programs that seek to connect ULS and American students and faculty.
Tom and Debi both have been extensively involved in international missionary work, including more than 20 years of service with the LCMS. In the early 1990's, Tom and Debi went to Japan to serve with the Volunteer Youth Ministry (VYM) program and teach English to Japanese students. During their time there, they fell in love with the fascinating culture, thus making their current transition to Japan a little easier.
Tom earned a bachelor's degree in business from Purdue University, West Lafayette, Ind. He received his teaching credential and certification as a director of Christian education (DCE) from Concordia University, Irvine, Calif. Debi received her bachelor's degree in art from Concordia University, Irvine, along with her teaching credential and certification as a DCE. Their home congregation is St. Peters Lutheran Church in Columbus, Ind. They enjoy music, traveling and sports. Tom and Debi have twin children, Megumi and Isaac, who serve with them in Japan.
Beautiful Savior Lutheran Church is thankful for their mission work and we feel blessed to be a small part of it from afar by providing financial support.