Lutheran Women's Missionary League
Women gather with a purpose – to be in God's Word, to be in fellowship with one another, and to participate in servant opportunities. Beautiful Savior's LWML meetings begin with coffee and muffins, devotions, then a Bible study or speaker, a business meeting and closing prayer. Come to a meeting and find out how much fun and how inspiring LWML is! All ladies are invited. Babysitters can be available if needed.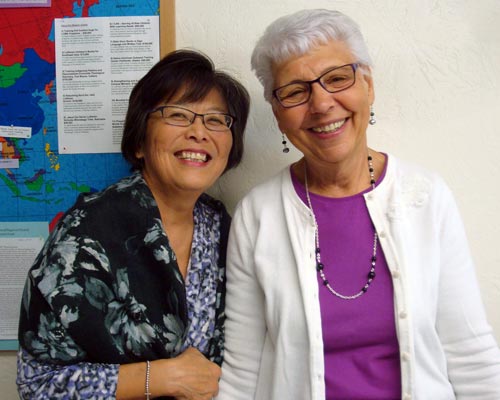 Mission Statement
The mission of the Lutheran Women's Missionary League is to assist each woman of The Lutheran Church—Missouri Synod in affirming her relationship with the Triune God so that she is enabled to use her gifts in ministry to the people of the world.
Vision Statement
The LWML is the leading group for LCMS women where each woman is welcomed and encouraged to use her unique God-given gifts as she supports global missions and serves the Lord with gladness.
---
Upcoming LWML Events
Saturday - September 30, 2023

Sunday - October 8, 2023

Worship - LWML Sunday

9:30 am

-

10:30 am

In-person: Join us in the sanctuary for worship.
Online: View the livestream of this service on the BSLC YouTube Channel. 

Saturday - October 14, 2023

LWML Meeting

9:15 am

-

11:30 am

All ladies are invited to join Beautiful Savior's LWML (Lutheran Women in Mission) for a light brunch, Bible study and short meeting in the church's old library.

Saturday - November 11, 2023

LWML Brunch and Meeting

9:15 am

-

11:30 am

All ladies are invited to join Beautiful Savior's LWML (Lutheran Women in Mission) for a light brunch, Bible study and short meeting in the church's old library.

Saturday - December 2, 2023
---
---